Soon after Sonam Kapoor and Anand Ahuja tied the knot in a beautiful yet simple Anand Karaj ceremony, the news had been first confirmed by Sonam's younger sister Rhea. Rhea took to Instagram to share the first photo of her sister, tagging the actress as "Sonam Kapoor-Ahuja", thus confirming the actress' name change post marriage.
Within a few minutes of tying the knot with Anand, Sonam's social-media accounts said her name was now 'Sonam Kapoor Ahuja', while Sonam herself made things official on her own Instagram by changing her username.
However, several random people have been left upset by this move of Sonam's. They are not happy – not that she has ever asked their opinion! – about her adding on her husband Anand's surname. In fact, many have been downright nasty about her decision, pointing out that it is not ideal behaviour for a feminist, which Sonam proudly claims she is.
While the actress has stayed mum on the controversy, she chose to strike back in an exclusive interview at the Cannes International Film Festival 2018. Speaking about her decision, she maintained, "I have been engaged for a long time. It took me a long time to decide. It's a choice, at the end of the day."
Then she pointedly addressed the criticism she had faced when it came to changing her name, adding, "And if people don't understand the concept of feminism, they need to go online and look at the description. And how do you know Anand has not changed his name?"
In fact last year, Sonam had written an essay describing the meaning of feminism. It read, "Feminism is not a movement, and a feminist is not a tree-hugging, jhola-wearing, bespectacled, short-haired, man-hating, bra-burning individual. A feminist is simply someone who respects the choice of an individual to lead her/his life the way she/he sees fit. And when you see it for the simple philosophy that it is, it's hard to understand why anyone would choose to be anything other than a feminist."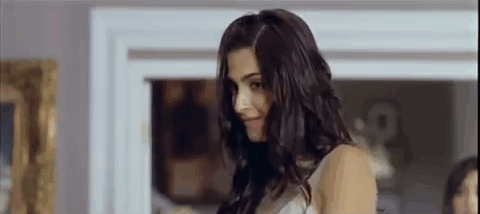 Carpers and haters, do note!